The past few summers my sewing focus has been primarily on dresses. Every year around March I start feeling the dress making fever creeping in again, and I end up with a bevy of very cute retro frocks by the end of August. Dresses--ah how I love them. :) However a glance through my summer-dress-packed closet has convinced me to focus on sewing some other article of clothing for the 2011 summer season. What is that garment going to be? Skirts!
My wardrobe is sorely lacking in summer skirts. I think I have two. I need more options to pair with T-shirts and blouses for the summer season.
So this year I have been super inspired by
Anthropologie's
summer skirt collection. Check these out: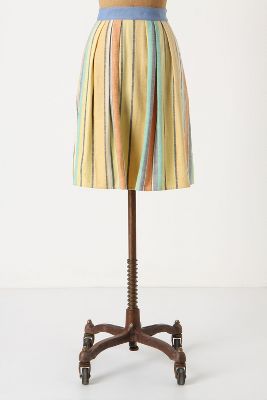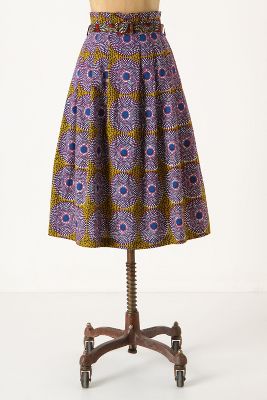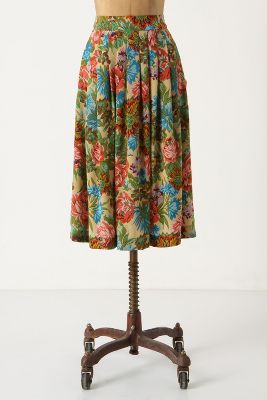 I have also been inspired by a big batch of 70's and 80's skirt patterns that I have acquired. Especially the patterns from the 70's. They are super-cute, and a lot of them are wrap-around, which is nifty. Here's a sample:
Maybe not the pants or shorts, but this skirt is pretty cute!
LOVE this one. My mother had one just like this in the 70's
Cute wrap skirt with big pockets
Littel 80's pencil skirt
Another wrap skirt from the 70's
This one is a very 50's-esque circle skirt. Fancy a twirl, anyone?
This pattern really appeals to me. It's just...cute. :)
I just ordered fabric to make 5 skirts with this summer from fabric.com (click on swatches to go directly to the listing):
What do you think?
All of this skirt planning is what inspired me to to a
Summer Skirt Sale
at my
Etsy shop
this month. I'm in the process of listing skirt sale patterns on Etsy as I write this, so be sure to check it out! Remember,
each and every skirt pattern in the sale section is only $2.99
. Whoop!
My best wishes for a lovely summer afternoon,
~Bessie